Time!
All these entries were great, but young_scot's reckless disregard for the rules netted him those extra few crucial points and put him over the top. He's such a rebel -- it makes makes me swoon like a high school cheerleader.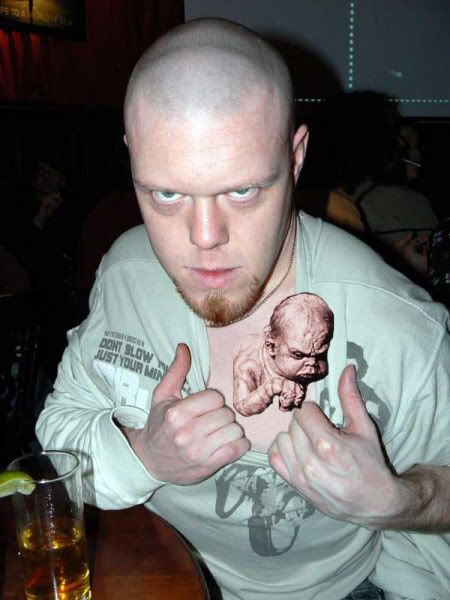 Besides, this guy would win any tough guy contest hands down -- after all the other contestants had ****ed their skivvies and run shrieking into the bathroom stall of Buzzsaw's Pool Hall and Check Cashing Establershmunt.
Congratulations, young_scot. Now make another contest thingie. But you already knew that.
---
I was gonna send a robot back in time, but I got high.